Dominic LoRiggio: Dominating At Casino Craps Dice Control & Blackjack As Well As Best Selling Author Of Gaming Books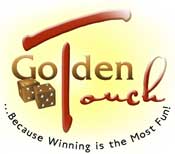 To get in touch with Dominator call 1-866-SET-DICE.
Dominic LoRiggio is known as "the Dominator" in gambling circles and in the past several years he has made a gigantic impact on casino craps gambling with his Golden Touch™ Craps™ dice control and Golden Touch™ Blackjack classes and seminars, which he teaches at across the country.
The Dominator is an expert at craps and blackjack, having written several books on those subjects. His most recent book is the Casino Craps: Shoot to Win! (Spring 2010) and Cutting Edge Craps: Advanced Strategies for Serious Players! (Fall 2010)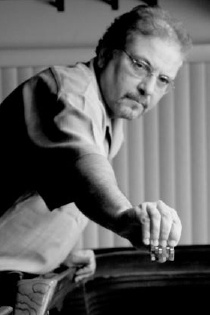 The Dominator has been featured on several television shows. The A&E Network series "Take This Job" used Dominator along with other dice controll experts to play (and beat) three casinos in non-stop taped action. Dominator was also featured on the Travel Channel show "What Would You Do If?".
The Dominator's life story was told on The History Channel show "The Dice Dominator" as a part of the Breaking Vegas series. Dominator appeared in that show which explained how he learned to be such a devastating advantage player. He was just featured on ZKK-TV in Great Britain and on The National Geographic Channel, which actually showed his precision dice control rolling prowess.
The Dominator has done radio shows all over the country as well.
The Dominator holds gambling seminars and Gamblers Jamborees throughout the country. He also does about 12 Golden Touch™ seminars in dice control and offers advantage-play blackjack classes. Dominator has finished in the finals in 20 percent of the over 200 hundred poker tournaments he has entered. He is also an advantage player at Pai Gow poker.
Dominator writes for many magazines and web sites, including: Southern Gaming and Destinations, The Crapshooter, Golden Touch™ Craps™, Casino City Times (web magazine), and The Craps Club. He has been featured in articles in such magazines and newspapers as The Memphis Commercial Appeal, Jackpot, Casino Player, Midwest Gaming and Travel, The Crapshooter, Gaming South, Fun 'N Games, The Chicago Sun Times, Atlantic City Weekly, among others.
Dominator recently rolled 75 and 79 numbers before sevening out (one of few individuals to achieve such a feat), and has rolled many hands of one-hour or more in length. (See complete list of world records.) He has been an advantage blackjack player for 25 years and now teaches the revolutionary Speed Count and Optimum Basic Strategy, the easiest advantage method ever developed for blackjack.
"The greatest fun in casino gambling is beating the casinos," states Dominator. "Playing is fun but winning is the most fun. I enjoy beating the house and I enjoy teaching people how to beat the house."
According to author Frank Scoblete, "Along with Tony Lee, the Dominator is the most devastating dice shooter in the world today. If anyone has a chance to break the World Record of craps rolls before a seven out, it is the Dominator. He is beauty in motion when he throws the dice. He's also a terrific blackjack player and a great poker player. The man is a serious threat to the casino bankroll."
Dominator's dice throw can be seen on the new DVD Golden Touch™: Beat Craps by Controlling the Dice.
The Dominator has two web sites: www.goldentouchcraps.com and www.goldentouchblackjack.com. His phone number is 866-738-3423 and his email is dominator@goldentouchcraps.com