Boardwalk Rollers - A Story Of My Rides Between Visits To The Craps Table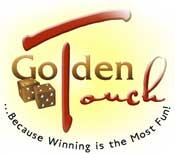 Boardwalk Rollers
One morning when we couldn't shoot well at the craps table we decided to go for a walk on the Atlantic City Boardwalk. When we stopped for a rest, I struck up a conversation with a boardwalk "roller" driver whose name is Gary. Gary explained that the "roller", or cart, is rented from one of two companies at $10 a day for Monday through Thursday, $20 for Friday, and $25 for Saturday and Sunday. Whatever the drivers take in is profit for the driver. Although the standard fees are posted inside the "roller", customers can also bargain for a lower rate. The drivers who are a little lazy can be seen lining up outside the major hotels, and they take turns getting customers as they come out. Those drivers who are more industrious walk up and down the boardwalk asking people if they want a ride. Gary, one of the more industrious, claimed he could make about $100 a day if he started out by eight o'clock in the morning and worked for twelve hours or more. He frequently works until 10:30pm or later.
I saw Gary had a cell phone, and I asked if I could call him when I need a ride. I have arthritis and often can't walk very far. Gary said I could call him any time, and he has frequently picked me up after I have walked for fifteen or twenty minutes for some exercise but was in too much pain to walk back.
In summer, there are a lot of Russian students pushing carts for the summer, and then in the autumn they return to Russia. Gary feels they are taking customers from him, and they are not U.S. citizens and don't have working papers. During a visit from Sandtrap's Texas Aunt, I had arranged with Gary to give us a ride from the Taj Mahal all the way to the Hilton to show her the different casinos. On the way, we made a stop at another casino for a couple of minutes. When we came out and started to get into Gary's cart, two other drivers ran up to us screaming and shouting that Gary can't take people coming out of the hotel. They looked like they were going to grab my arm, so Gary pushed me gently into the cart, and tried to explain that we were on a "tour" and had just stopped for a minute. They weren't listening to a word Gary said, and just kept making threatening gestures and screaming. Who knew taking a ride on the boardwalk could be so dangerous?
During another visit to Atlantic City, we had arranged by telephone to have Gary pick me up at 4pm so I could go to Steel Fudge to stock up on sugar free chocolates. However, at 4pm I was at the craps table in the middle of a very long roll, and none of us left the table. Gary later told us that at 4:15pm another couple asked him for a ride, and he told them, "Well, I was waiting for someone, but since they are not here yet, I'll take you and come back for them." When we came out at 4:30, we knew Gary would probably not be still waiting. I managed to walk down to Steel Fudge, with the wind whipping at my face, and my hands getting numb. As soon as we exited the store, we saw Gary running up the boardwalk looking for us. We all started laughing, and when I told him about my roll he laughed and said he knew that had to be why we didn't keep the appointment.
Goddess