Why Craps Could Become As Popular As Poker Is Online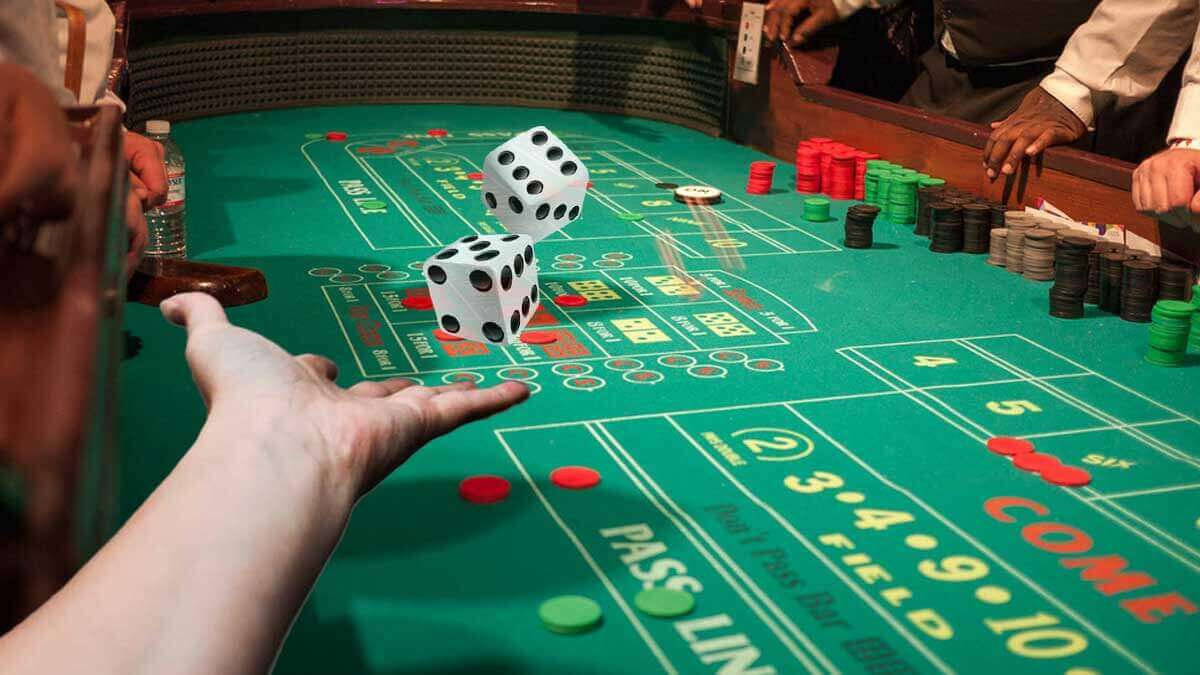 When it comes to online gambling, poker is King. Craps, while a popular game at physical casinos, is not nearly as common among online players.
Very few online casinos offer craps but you can find poker at all of them, with blackjack also a pretty popular game in such a space. It does seem very strange that craps isn't a leading online game. After all, it would be hard to count the number of scenes from shows and movies in which craps shooters have crowds cheering them on. But there's very sensible reasoning behind the fact that the game is not among the offerings casinos present online.
For one, craps is a game best enjoyed in a crowd. It's all about the energy, something that cannot be matched in online play. Of course, crowd noise could be added to games but it's never going to feel the same. Also, players can't walk away after any roll and have to wait for a seven or the point number to sort out their pass line bets.
Craps is a pretty complicated game too. With the number of betting options available, it's pretty difficult for newbies to grasp if they don't have someone giving them tips, as is customary at a real casino.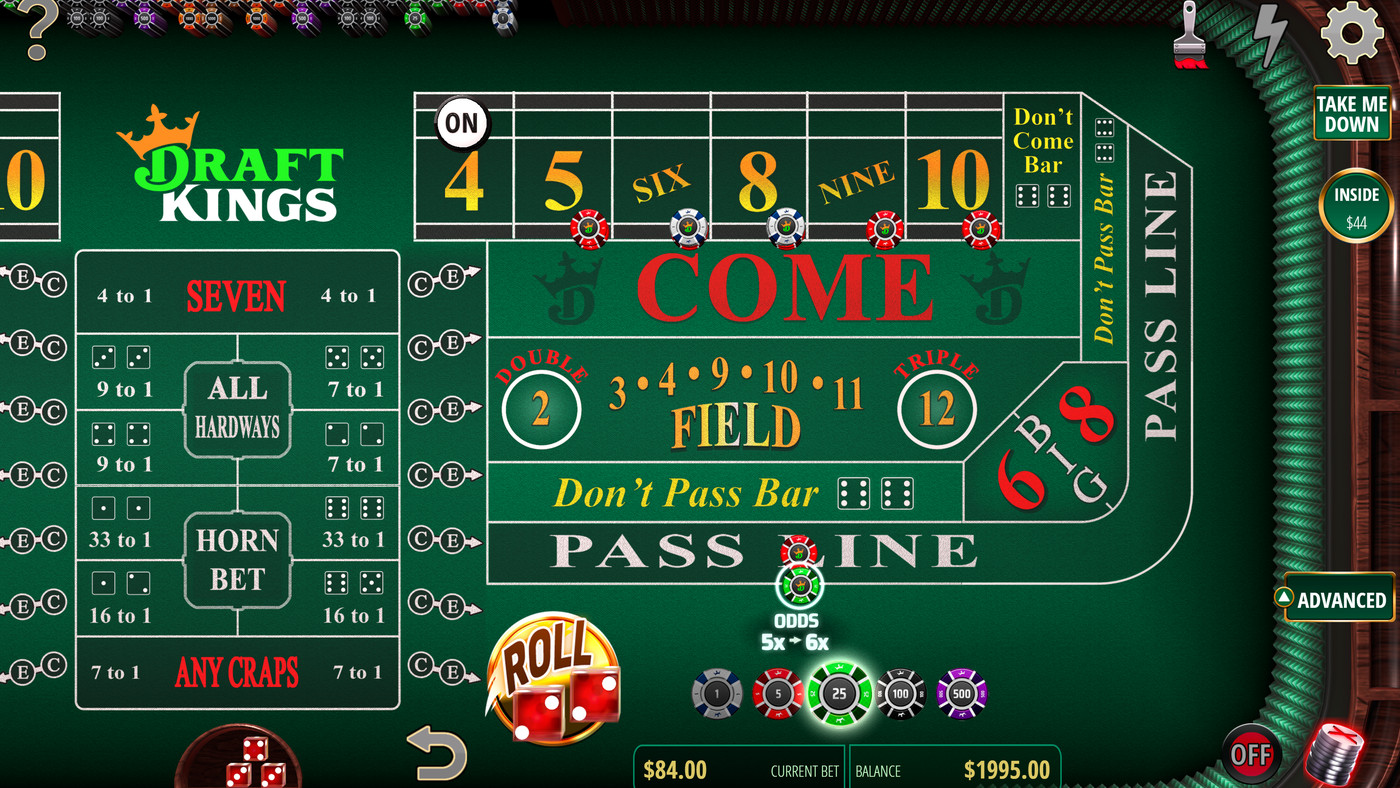 Fortunately, though, you could enjoy craps from DraftKings if you're in New Jersey, as well as other states such as Pennsylvania, Michigan, and West Virginia. The company announced as much last month in a press release which states the following:
"DraftKings Inc. (Nasdaq: DKNG) today announced the addition of DK Craps to its mobile Casino suite in New Jersey with Pennsylvania, Michigan and West Virginia to follow pending regulatory approval. The game is a DraftKings-exclusive and built in house. The launch of DK Craps expands on 494 existing DraftKings Casino games across approved states, 50 of which have been built leveraging DraftKings in-house talent and technology.
"Offering advanced betting features for seamless in-app gameplay, DK Craps allows players to place multiple bets with a single tap, similar to how they might make a singular request to a dealer in a physical casino. The new game also lets players roll or swipe the dice in the direction of their choice and gives players the option to keep their bets on the table after each win. Additionally, for those unfamiliar with craps or looking to brush up on their skills, DK Craps features in-game tutorials and on-screen help that place answers at players' fingertips."
"As the most realistic craps game on the market, we are excited to offer a premier online experience within our top-rated Casino product," DraftKings and iGaming Vice President Jason March said as part of the announcement. "Craps was a challenging game to develop given the seemingly endless paths players can take, so I could not be prouder of our internal teams taking on this game development to deliver an authentic experience."
Users in a number of states can download Draftkings Casino on iOS or Android and enjoy crap games offering advanced betting features. DK Craps lets players place multiple bets in a single action, much in the way they'd make requests via a dealer in a real casino. The game also gives users the option of rolling or swiping the dice in any direction they choose - bets can also be kept on the table after each win. The game also deals with one of the issues mentioned above in that it provides in-game tutorials and on-screen help.
We could see online craps become as popular as poker is in the future given this development. But DraftKings isn't the only company offering craps digitally.
Virgin Casino, Tropicana Casino, Pala Casino, and Scores Casino all do. DK, though, has a much better tutorial. While all casino games have explainers available, they aren't all that clear to unfamiliar players as they're mostly on there to appease regulations. DK Craps displays a basic tutorial upon launch but there's also an advanced one that could be accessed with the touch of a button.
And, just in case a player forgets what they learned in the tutorial, there's a "?" button to pull up help for any bet and explains which rolls would make the bet lose.
The game has a number of options to assist users in placing the best possible bets and they can also choose whether they want their winning bets to be returned in full or they just want the winnings and want to leave the original stake behind.
Craps has always been difficult to recreate online but DraftKings appears to have done a great job of it so far.