Top 5 Mobile Craps Games
Top 5 Mobile Craps Games
Craps games have always been extremely popular. Besides roulette, blackjack and poker they are one of the most played games in casinos. Who does not enjoy rolling dice and having fun? In case you want to try your luck there is no need to visit Las Vegas anymore. All you need to do is download one of the most popular craps games and Las Vegas will come to you. All the games can be at your fingertips. Sit back and relax in the comfort of your sofa, blow three times on your fingers for good luck and let the dice do the rest. Do not forget to place your bet and make some money or just play for the heck of it.
A casino crowd can be rowdy and loud making us lose our concentration and roll. Also there might be someone who can interfere with your juju and of course you do not want that when you gamble. You do not need to worry about any of that in the peace and tranquility of your home. Simply get your lucky charm, charge you phone or tablet, choose your favorite craps game and let the fun begin.
There are some
reviews of UK mobile casinos and many other related things which give insight into the game itself and the transition it has made from physical to virtual system. It is quite astonishing in fact. You can read all about it and educate yourself. It is well known that when it comes to casino games it is not all plain luck. There are certain things which can increase your chances of winning.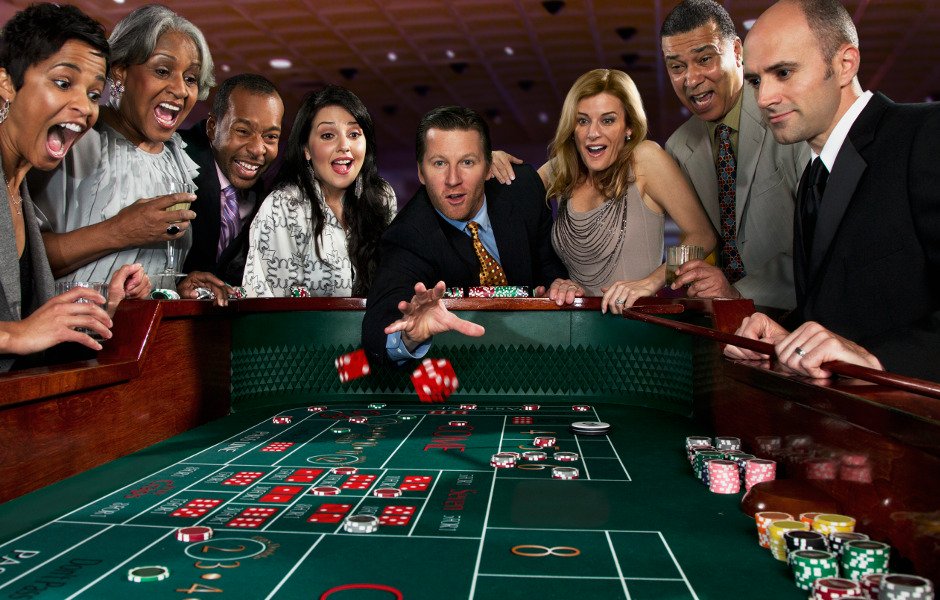 Here are the top 5 mobile craps games:
1.
Craps - Casino Style by Phonato Studios
One of the most downloaded game is Craps - Casino Style by Phonato Studios. It is absolutely entertaining and awesome. All its features are just like a real casino game and there is no better way to practice for the real thing. The game prepares you emotionally; you will feel disappointed when you lose and ecstatic when you win. At the end of the day you have nothing to worry about the money are not real.
2.
Craps by gApp Technology
Similar to the previous game Craps by gApp Technology is also one of the top choices. This is a game with distinctive features. The sound effects are amazing which make the experience more enjoyable. The animations are usually what draw us in and in this particular game they are amazingly life-like. The betting is on a drag and drop principle which is easy and simple. There is also a roll recap if you want to look back on what you have won or lost during the game. You can take a screenshot and post it on any social media to get your friend interested too.
Related –
3.
Craps Trainer by E7Systems.com
This game will make you a fan of craps even if you are not. It has a stupendous dashboard which allows unique strategy planning. What is most interesting about it is the stickman`s calls. You are going to feel just as if you are in a real casino. The graphics are great and you can get two versions a free one and 1.97$ one. The reviews of this game clearly make it a front runner.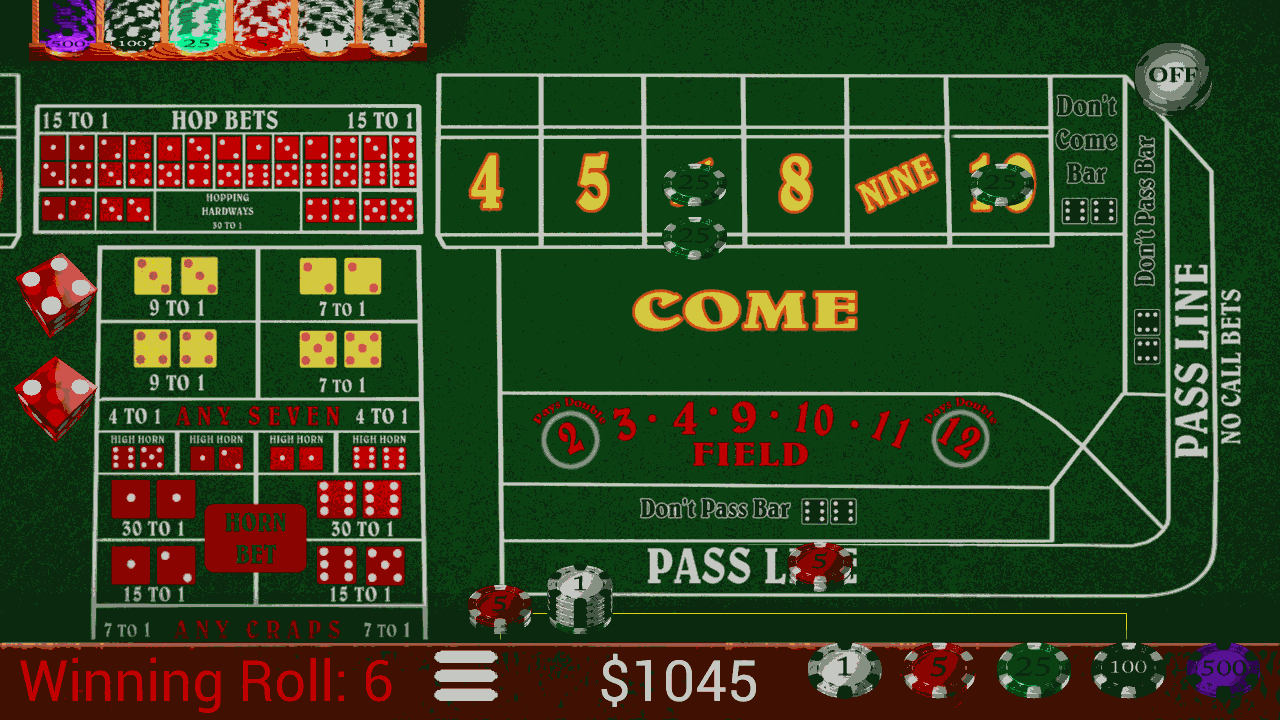 4.
Craps -by I@july INC.
Out of all the others Craps by I@july INC. is the most basic and simple craps game, however if you check you will see it has more than 1 million downloads. I guess when the design is simplified more people gravitate towards it. It has all the characteristics of a normal craps game and it is very easy to use. The difference which sets this game apart from the rest is the use of a built-in accelerometer.
5.
Real Craps by APPSIKN INC
Real Craps is downloadable free of charge. This is one of my favorite craps games because it is in 3D. The younger generation will agree and probably the older one too, 2D games can't hold a candle to 3D games. You do not need to register if you want to try it. If you get addicted you can get a Pro account and have fun anywhere, using any device. I love the fact that there are free daily chips. The dice roll is done by swiping or pressing the roll button. Zooming in and out of the table is also possible while placing your bet. This game is the real deal.
You can visit many app stores where you will find the best and most diverse choice for mobile casino apps and choose from the variety of games. It doesn`t matter if you have Android, Apple iOS, Windows Mobile smart phone or tablet device, they are all at your disposal. Pick your favorite and star playing anytime, anywhere and anyplace. It is a blast.