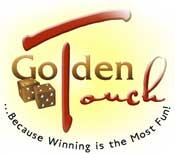 To Bet or Not to Bet--With or Against the Trend, That Is
by Frank Scoblete
I assume you are reading this article because you have some interest in craps casino and gambling. So, letís do a little gambling, shall we? I am now going to test your wagering acumen and temperament. Then Iíll let you know if you are a gambling genius or Lady Luckís fool Ė- this is, after all, a brutal test and weíre not going to spare your feelings. Oh, and you have to bet $100 on each of two propositions and you are paid even-money if you win. Weíll be dealing with the numbers 1, 2, 3, 4, 5, 6, 7, 8, and 9. You have the chance to win $200 if you get both right; youíll break even if you get one right and one wrong; and youíll lose $200 if you get both wrong.
You are going to bet on two propositions:
Proposition Number One: I am going to create a sequence of numbers for you to bet on, and at my whim and fancy, you are going to ask yourself which is the next number you would bet on. Hereís the sequence 2, 2, 3, 4, 4, 5, 6, 6, 7, 8 (?). So, whatís the next number?
Proposition Number Two: I am going to pick the nine numbers out of a hat. No number can repeat. Okay, here goes: 2, 8, 7, 4, 3, 9, 5, 1, (?). Whatís the next number?
Now, I will give you the answers. Letís start with Proposition Number Two. The next number is 6. It canít be anything else because we used up the other eight numbers. If you picked 6, you now have $800 in your bank. (If you didnít pick 6, perhaps you should take up another avocation instead of gambling, like, maybe, cross stitching or gardening, or watching paint dry.)
Okay, letís take a look at Proposition Number One. How many of you said the next number was going to be 8? Did any of you pick another number, say, 9 or 1 or 2 or whatever? Well, hereís the answer... Take a look at the question. Itís a tricky one indeed. I said I was going to create a "sequence of numbers" based on "whim and fancy." Does that mean I am creating a pattern, just for the heck of it, thatíll continue logically, making the next number 8? Or does that mean, I am creating something that looks like a pattern but is really just trying to get you to pick 8 because I know Iím going to pick anything but 8? Or, maybe, Iím just going to pick from the nine numbers in a hat to come up with an answer. So what is the next number? Hmmm?
You are faced in Proposition Number One with a classic gambling dilemma. Do you go with a perceived trend or do you go against it. Do you pick 8 or not 8? Thereís no way to really tell with accuracy as you could with Proposition Two what the next number is because the information I gave you is insufficient to hazard an accurate guess. So what do you do? Personally, Iíd go with the number 8 if, for example, this were an SAT exam where discovering patterns is a part of the test. And, you know something, Iíd probably go with 8, if I knew you were making up the "sequence" because I donít think youíre as devious as I am. A lot of people think the word "sequence" means pattern, but it doesnít. There are "sequences" of random numbers, for example. Sequence is just a fancy word for the order in which things appear. When dealing with randomness, the "order" of numbers may seem to make sense at times; or it may seem insane.
However, in craps casino gambling there are ways to take your best shot at betting with the trend (pick 8, pick 8!) or against it (pick anything but 8) by having a little more information at your disposal.
---
The complete text of Frank's article is available exclusively in the Articles section of The Craps Club.
Already a member? Click here to login to The Craps Club (a new window will open).
Not a member? Click here to find out how to join.