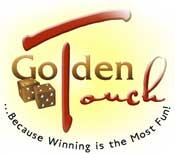 There's No Such Thing as Responsible Gaming
Craps lessons by Frank Scoblete
You'll notice some casino ads, events and/or press releases that promote the idea of "responsible" gambling. Just as there is no "creature under the bed" in little Timmy's room (except if little Timmy is in a horror movie or a novel), there is no such thing as "responsible" gambling, at least not in this world -- nor need the casino industry pretend that there is to make itself appear socially conscious or to justify its existence.
Gambling in and of itself is an irresponsible act, a frivolity, like miniature golf, or going to the movies, or dining out or watching most television shows. Anytime you give up "X" amount of money in order to receive a return of "X-Y" amount of money ("Y" being the amount the casino edge extracts), you are acting irresponsibly. Yes, you are having fun; yes, you are experiencing a thrill ride; and, yes, some nights you might even go home or back to your hotel room with more money than when you started.
Still, no one would invest in a stock if they were guaranteed it would lose money in the long run. We would say such an investor was irresponsible. In fact, we'd say he was a jerk.
So why do casino industry people promote the idea that there is such a thing as responsible gambling when they know (or should know) that any gambling against a house edge is irresponsible? A few reasons....
---
The complete text of Frank's article is available exclusively in the Articles section of The Craps Club.
Already a member? Click here to login to The Craps Club (a new window will open).
Not a member? Click here to find out how to join.