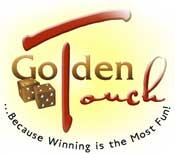 Cut the Hedges from Your Game
by Frank Scoblete
When my financial advisor, investor, guru comes to my house to give me a rundown on what I own, what I sold, what I made, what I lost, and what it all cost, I go into an alpha state of relaxed, meditative awareness or, rather, unawareness. I know he is talking intensely about a multitude of important things but I hear very little as I am transported to another state of consciousness. Here is what I hear:
"In this fund, om, ah, om, hedging, ohm, oohmmm, we took the, ohm, ahhh, ohm, and transferred, om mani padre hummm, to these funds because, ah ing, we hedged our bets, ah in ah innn."
Thirty minutes later, heíll say: "Any questions, Frank?"
Iíll rouse: "No, no itís as clear as the nose on the face of the Sphinx."
Then Iíll say: "Uh, did I make money?"
To which heíll say either "yes" or "no" with a quick, real-world explanation like: "Because the market was good," or, "The market was awful." Then Iím perfectly content as I found out what I wanted to know.
Many craps players go into altered states of consciousness when assaulted with the mathematics of the particular bets they love to make. We gaming gurus love to throw around formulas that speak volumes about the outcome of various craps betting strategies, when all the craps player is really interested in is this: "Will I make money betting this way?" If the craps player is really savvy, his question will actually be: "Will I lose less money betting this way?" A simple "yes" or "no" with some backup proof is all that most craps players want. All else is befuddlement.
Nowhere is befuddlement more, well, befuddling than concerning the question of hedging bets at craps. Spend some amount of time at the craps tables and you will see and hear a host of hedges, the most common of which are hedges that increase or decrease your chances of winning or losing on the Pass Line. Some craps writers are advocates of hedges as they believe it protects players from variance and volatility. But are hedges really worth it?
---
The complete text of Frank's article is available exclusively in the Articles section of The Craps Club.
Already a member? Click here to login to The Craps Club (a new window will open).
Not a member? Click here to find out how to join.