Craps Instruction - Learn Dice Control & Casino Craps From Certified Instructors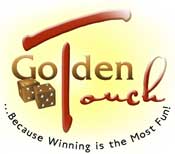 Controlling the Dice: The Incompetent Leading the Gullible?
By Frank Scoblete
Here is a proposition: If you wanted to have some physical problem checked out, say you've been having severe chest pains, would you go to a "board certified" medical practitioner, specifically a doctor who specializes in chest pains, or would you go to Elmer V. Rodente down the street who says he's the world's greatest chest pain fixer upper? I think most of us would go to a board certified doctor.
Now, let us say you are having severe problems with casino craps, like you lose a hell of a lot of money at the game but you still love to play at the craps tables. You've heard that there might be a way to beat the game by something called "dice control." Now, you face a real dilemma. When it comes to learning how to control the dice, to whom do you go?
There is no way to tell whose claims are legitimate and whose claims are bogus unless you have the time, money and patience to go to each and every "expert" proclaiming his or her greatness in this area of casino play. There are no "board certified" dice controllers-yet. Everyone is self-certified; that is to say, you have to take them at their word.
A few millennia ago, the same prospect faced people with chest pains and other ailments. There were no board certified physicians, just a lot of men and women who thought they knew what ailed thee. And some of them were somewhat right in their suppositions; and thus their ideas and knowledge were then passed down. Such people as Galen, Hypocrities, Rhazes and Serapion, among many others, were the founders, fathers and originators of modern medicine. Over the centuries, as medical knowledge built upon the discoveries and ideas of these men, groups of doctors banded together and formed guilds and societies and came up with criteria for certifying their members. Thus, a doctor studying with them could ultimately become "board certified." It wasn't enough to proclaim, "I am Elmer V. Rodente, the world's greatest chest-pain fixer upper, I should be given a degree from your medical college without having taken the courses and passing the basic tests of knowledge and skill." No, sir, now to be a doctor, you have to go to school for many years and work under the tutelage of working doctors before you yourself can get that degree and be board certified.
The Captain is the father of the modern dice control movement, being the first individual to describe how to throw the dice against the modern pyramid-impaired craps table back wall. While "trick shots" and "blanket rolls" have been known since the turn of the 20th Century, the idea of a smooth, soft, rhythmic roll, what is now known as a precision shot or controlled throw, originates with the Captain in the late 1970s. The Arm, as I have written, was perhaps the greatest controlled shooter of all time, most certainly the greatest shooter I have ever seen and I have seen quite a few now.
I learned my controlled shot directly from the Captain. Tangentially, while I was working on my shooting in the casinos, a young engineer now known as Sharpshooter was working on the physics and mechanics of dice control in the privacy of his own home. He applied his scientific knowledge to the Captain's insights and came up with several grips and a delivery system that he has shown to be superior to all others in hundreds of thousands of practice sessions and in hundreds of sessions at casino craps tables. Remarkably, Sharpshooter's form so painstakingly and lovingly developed at home, is a mirror image of the Captain's and is, I believe, the archetype of the "perfect" controlled throw.
So what has this to do with chest pains and board certification, you might ask.
This.
The Golden Touch™ Craps™ board of directors wanted GTC to have the highest standards of excellence in the budding field of dice control. To do this, we set up tough criteria for our instructors and coaches to meet. They had to be skilled shooters and good teachers.
How did we determine what a skilled shooter was?
Since our GTC executive board members carry long-term SRRs [seven to rolls ratios] of approximately 1:7 or more, this became our baseline figure. A SRR of 1:6 is random, a SRR of 1:7 gives the individual making proper bets an approximately seven percent edge over the casinos at craps. All instructors at GTC must demonstrate in extensive practice sessions and then in supervised casino play that they have a SRR at or above that number.
That's the entrance exam, the qualifier. However, to teach requires much greater knowledge than merely being able to go out and do something. Just because someone can hit a baseball doesn't mean he'll make the best batting coach. You want someone who can hit a baseball but also someone who can help someone else hit a baseball, too. Therefore, to assure excellence, we set up detailed criteria that our teachers had to master in the following four areas:
I. Knowledge of the 8 Physical Elements of the Controlled Throw
1. Positioning
Table position and how that affects a shooters performance
Body position: how the proper position of ones body can enhance a controlled throw
Arm placement: how to place the non-throwing arm to get proper leverage on a throw
2. Dice Sets
Hardway set and how to swiftly make it
Reverse of hardway for all 7s set
3-V set and how to swiftly make it
Other "V" sets
The "whirl" set
The cross "T" set
3. Angling
Proper angles for approaching the dice
Proper angles for hands in relation to back wall
Proper "pick up" angles to maximize grip
Proper angles for optimum launches
4. Dice Grabs
Over the top grab
The sliding grab
The anchored grab
Utilizing the "squeeze" to keep dice together
5. Dice Grips
The three-finger grip
The one-finger grip
The four-finger grip
The "squeeze" grip
Understanding thumb placements and their effects on the dice: the bent thumb, the rigid thumb, side thumb, flat thumb.
6. Dice Delivery Methods
The perfect pitch delivery
The pendulum swing delivery
The wrist delivery
The "kill shot" delivery (advanced method)
The floater (advanced method)
Establishing the arc for proper landing
7. Spin Control
Assessing optimum spin for launch force and arc of dice
Reducing the revolutions to deaden impact
Increasing revolutions to create the breaking effect
8. Bounce Control
Judging table composition and its affect on bounce
How to reduce or increase bounce
II. Mathematical and Scientific Knowledge
1. Understanding the complete mathematical underpinnings of the game
How the casino wins more decisions on the pass, dont pass, come, dont come
How the casino extracts its "tax" or vig on place bets of all types
The probability of each number appearing and the true odds of every bet
How the odds bets work
How to push the house to give a better bet on "buys" of the 4/10 and 5/9
The range of bets that can be made
The SRRs needed to overcome the various house edges in different bets
2. Understanding the physics of dice control
Why limiting the degrees of freedom in the motions of two dice will create controlled conditions
Why spin works to reduce the chances of dice splitting and twisting in the air
Why a flat bounce dissipates energy
Why the pyramids help create randomness in the game
3. Understanding how each of the 8 Physical Elements can increase influence over the dice
4. Understanding the different types of dice that a casino can use and how each reacts when thrown
5. Understanding how the different tables, designs, and layout materials affect the reaction of the dice
6. Understanding how the 5-Count works and the research that proves why it reduces the house's take on bankroll against random rollers, increases comps, reduces body time and risk time at the table, and "finds" controlled shooters
III. Psychological Knowledge
1. Understanding the "myths" of craps and why people believe in them
2. Understanding how relaxation techniques such as "visualization," meditation, and controlled breathing can affect performance
3. Understanding the risk-aversion and manageable thrills concepts
4. Understanding the A.C.T.I.O.N plan for GTC players
IV. Performance
1. SRR of 1:7 or greater based on long-term practice results and supervised play
2. Complete understanding of all areas of the GTC curriculum (assessment: written test)
3. Ability to teach each area of the GTC curriculum (assessment: performance test)
4. Ability to analyze a student's throw in light of all 8 physical elements, make the proper corrections, and improve the student's performance (assessment: supervision and student reports)
5. Ability to set dice swiftly and accurately in practice and casino play
6. Ability to demonstrate all 8 physical elements (assessment: supervision)
7. Ability to teach in a professional manner
8. Ability to articulate the GTC philosophy as reflected in our certification requirements and mission statement.
These criteria have been established to standardize and elevate the teaching of dice-control by subjecting our teachers to a rigorous certification process that makes sure they understand, can demonstrate and can effectively teach all the essential areas of our curriculum.
So when you take a GTC course, this is what we can affirm: Each GTC teacher has demonstrated in long-term play his controlled shot. Each teacher has worked with several other teachers in appraising various shooters styles, grips, deliveries, etc., and has shown that he can make the proper adjustments in a students form when needed. Each teacher has a complete grasp of the GTC curriculum and the math and science of the game of craps.
We have now 20 certified GTC teachers. We have a half dozen "teachers-in-training" who have not as yet been fully certified. These "student-teachers" work under the watchful eyes of our certified teachers to help students, but they are not allowed to work alone with students.
We estimate that for a student to become a teacher will take at least two years of intense training and, of course, they must be able to pass all the tests. And that will take all the guesswork out of selecting a skilled dice-control practitioner as opposed to an Elmer V. Rodente. And, that's a craps secret you can take to the bank.