What Casino Game Skills Are Transferrable To Craps?
What Casino Game Skills Are Transferrable To Craps?
If you are a casino regular who has never played craps before, you may be interested to know that some of the skills you have picked up playing other games are transferable to the craps table. Whether you are a poker player, like former US President Barack Obama, or a roulette player, there is no reason you cannot become adept at shooting dice. Here are just a couple of games whose skills can be used when playing craps.
Roulette
The craps table is not dissimilar to the roulette table in that it has various sections that relate to different types of bets. Just like in roulette, you need to learn what each bet type means and understand the implications of backing that particular outcome. Once you do this, you can start playing craps online or at a land-based establishment with confidence, develop a strategy and manage the risk.
Smart bettors will soon learn that the Place 6 and 8, Pass Line, Don't Pass Bar and Free Odds bets offer the best chances of winning and the lowest house edges. If you already know your way around a roulette table, you should be able to make a comfortable transition to craps because of such options, which are similar to the different options for roulette betting.
Poker
Poker has been around for a long time but in the last decade or so, it has grown into a global phenomenon and many related terms have found their way into the vernacular, even being adopted by the corporate world. You may wonder what poker and craps have in common, but there is one fundamental feature that they both share: rounds of betting.
In poker, players are accustomed to checking, calling, folding or raising their bet in each round of betting. Their decisions are based on the action that happened during each round. Craps is similar in the fact that betting can continue through a sequence until the round is complete. You need to think and act quickly as there is little time between each roll of the dice. Sharp poker players who can make quick calculations while remaining cool as ice should be able to transfer those strengths to the craps table.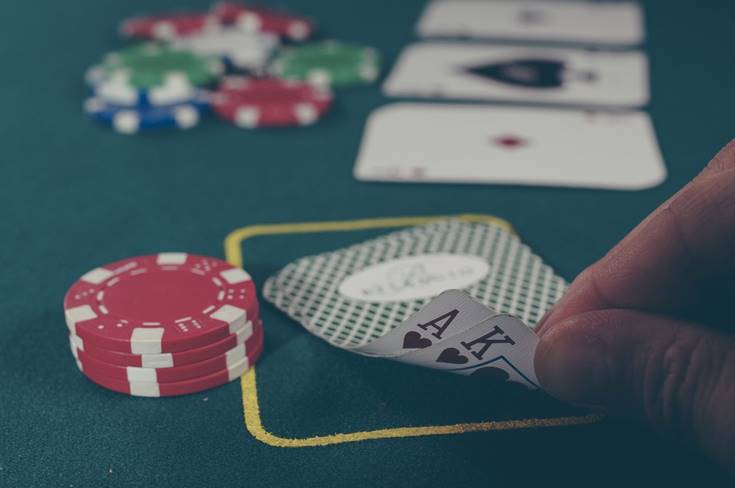 Summary
Casino regulars know that the craps table is one of the liveliest places in the hall. However, the game can appear complicated at first glance and that can be intimidating for newcomers. But don't let that put you off; if you are a regular roulette or poker player, you already have some of the skills and knowledge required to play craps and should be able to pick up the rules of the game in no time.