Get 2 FREE Downloads when you Join
Dominator's Insider's Club Newsletter
Dominator's Insider's Club + Two Great Books on Craps
Get all the latest updates and events from GTC, including information on current craps and dice control seminars. Once you subscribe below, you will receive a confirmation e-mail, along with download instructions for the free "Expert Tips on Casino Gambling" and "Beginner Craps Made Easy" e-books noted below.
Stay Current On Craps Strategies; Locate Dice Control Seminars & More
New advantage gambling articles on craps, blackjack and poker
Our GTC email newsletter is probably the easiest decision you can make to improve your odds as an advantage gambler, not matter what game you play! This e-mail newsletter is FREE for our GTC customers and visitors, and every issue is packed with great articles on craps, blackjack and poker. Stay informed of current craps strategies, dice control seminars, craps class offerings and other events at Golden Touch.Use the form below to subscribe, our free e-newsletter.
---
FREE Golden Touch E-Book with Subscription...
Expert Tips on Casino Gambling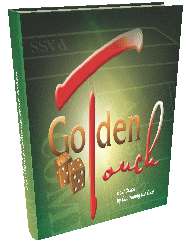 Find out the secrets of the Golden Touch Crew!
This amazing professionally produced e-book, including 25 great articles by the stars of Golden Touch, is yours free with e-newsletter sign-up.
Learn the gambling secrets that have made these Golden Touch Instructors winners at craps, poker and blackjack!
So... get this 50+ page e-book right now, and sign-up above for our great e-newsletter, for free!
Beginner Craps Made Easy Free Download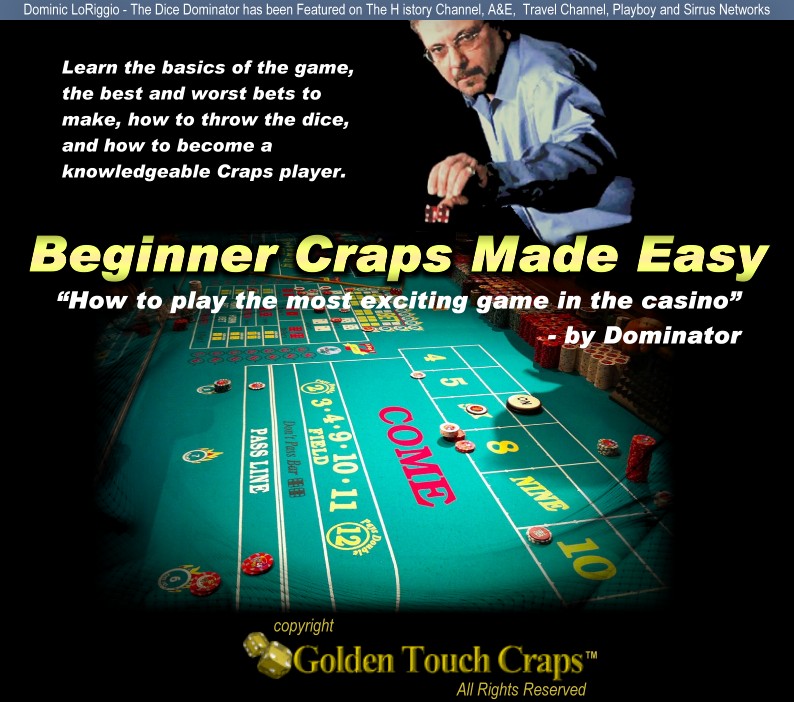 Learn the basics of the game, the best and worst bets to make, how to throw the dice, and how to become a knowledgeable Craps player. Included with this download is a free subscription to Dominator's Newsletter, keep up to date on events, specials and the latest from Golden Touch Craps.
Our newsletter is published bi-monthly by e-mail, and is packed with great tips on gambling at craps, poker and blackjack. It's free, no strings attached, and NO SPAM (click here for our privacy policy).
Privacy Policy
The Privacy Policy of the Golden Touch Craps web site is very simple:
We will never sell, distribute, or otherwise disclose any subscriber information.
CLICK HERE for a complete description of our Privacy Policy.